World's "oldest working actor" dies in Moscow aged 101
Comments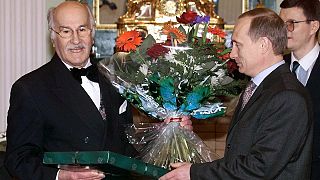 A man described as the world's oldest working actor has died in Moscow at the age of 101.
Vladimir Zeldin celebrated his 100th birthday last year with a benefit performance at the Russian Army Theatre where he's been working for more than 70 years.
The actor, who's listed in the Guiness Book of Records, was due to appear in a stage performance over the next few weeks.