{Watch} Man wrestles with giant panda after breaking into zoo enclosure
Comments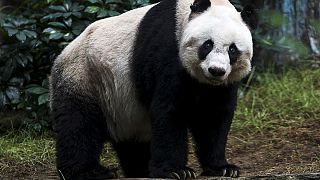 A man got more than he bargained for when he broke into a zoo enclosure in China and touched a giant panda bear on the head.
In a video that has gone viral online, the 120-kilogramme panda grabbed the intruder's leg and wrestled him to the ground, more than likely in play mode.
The man is said to have escaped with just a tear in his trousers.