Bob Dylan finally breaks Nobel Prize silence
Comments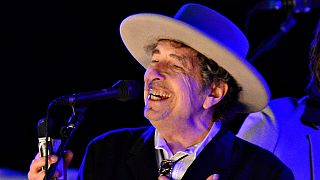 US singer-songwriter Bob Dylan, has finally broken his silence, saying he has accepted his Nobel Prize for Literature.
According to the Swedish Academy which awards the prize, Dylan said the news about the award had left him speechless.
But it remains uncertain if the American musician will pick up the prize. In an interview with the Daily Telegraph he said he would go to the ceremony in Stockholm, ''if it's at all possible.''
Dylan was accused of being 'impolite and arrogant'' by a member of the academy after he initially failed to acknowledge the honour.
The 75-year-old is the first musician to be awarded the Nobel Prize for Literature.