Suicide blast kills 3 police officers in southern Turkey
Comments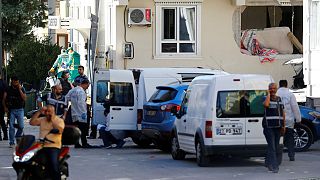 At least three police officers have been killed and several people wounded in a suicide bombing in the Turkish city of Gaziantep.
The blast apparently occured during a raid by security forces on a suspected ISIL safehouse.
The governor of Gaziantep has said militants inside the building had been preparing to attack a cultural centre in the city where people were celebrating the Shi'ite festival of Ashura.