Transnational tax fraud probe sees 29 arrested
Comments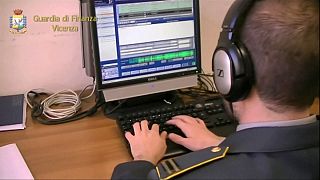 A probe into suspected transnational tax fraud to the tune of an estimated one billion dollars (900 million euros) has led to the detention of 29 people in Italy and other EU nations.
Investigators claim false invoices were used to carry out "colossal and systematic" fraud involving the sale of electronic products such as televisions and tablets, but also flour, sugar and powdered milk.
Of those arrested, 28 were Italian and one was a Serb national. 18 are being held in prison and ten are under house arrest.
The trial will take place in Vicenza, in north-eastern Italy, where the alleged main perpetrators live.