New security breach at the NSA as contractor is arrested
Comments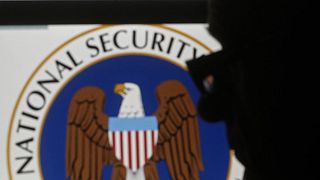 A National Security Agency contractor in the US has been arrested and charged with taking top secret information.
Harold Thomas Martin lll was detained last August after his home in Maryland, car and garage were searched.
According to a criminal complaint, the US Justice department has charged Martin, who had top secret national security clearance, with theft of classified government material.
The New York Times, which broke the story, said Martin was suspected of taking the NSA's "source code" used to hack into the systems of Russia, China, Iran and North Korea.
Another source merely said documents found in Martin's possess are said to have contained sensitive intelligence.
Martin apparently worked for Booz Allen Hamilton, the same consulting firm that employed Edward Snowden when he revealed the collection of metadata by the NSA in 2013.
There is however no evidence that the two knew each other nor that Martin has betrayed the US.
This is huge. Did the FBI secretly arrest the person behind the reports NSA sat on huge flaws in US products? https://t.co/otgOwB5efm

— Edward Snowden (@Snowden) October 5, 2016