Wikileaks: Top German officials targeted by NSA
Comments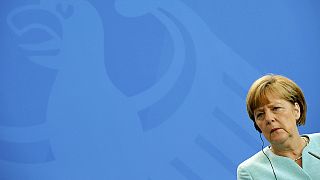 A new chapter has opened in the NSA spying scandal in Germany with fresh revelations that the US agency spied on top German officials.
Wikileaks released a new batch of documents dating from 2010-2012 which appears to show an interest in spying on the Greek debt crisis, with attention paid to bugging the economy and finance ministers as well as new evidence of snooping on Chancellor Angela Merkel's phone.
RELEASE: The Euro Intercepts – US and UK bugged Merkel-Hollande plan for Greece #NSA#GCHQhttps://t.co/PGWeOwKXJLpic.twitter.com/ZbjxB6pyhR

— WikiLeaks (@wikileaks) July 1, 2015
According to Wikileaks the NSA was given an intercept by British intelligence which detailed the German position ahead of bailout talks on Greece in 2011.
Relations between Berlin and Washington have been strained since documents released by former NSA contractor Edward Snowden in 2013 appeared to show the US was spying on many of its allies.