Edward Snowden will not be pardoned, White House insists
Comments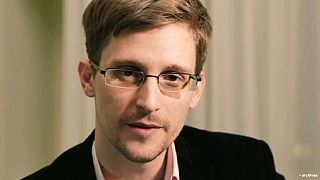 Edward Snowden will not get a presidential pardon. The White House has responded to a petition set up in June 2013 using the 'We the people' site, established to give popular causes a direct line to the head of state.
The "Pardon Edward Snowden" petition amassed more than 160,000 names, becoming one of the most popular ever on the platform, but was knocked back in no uncertain terms.
"Mr Snowden's dangerous decision to steal and disclose classified information had severe consequences for the security of our country and the people who work day in and day out to protect it," Lisa Monaco, the White House Homeland Security and Counter Terrorism Adviser said in a statement.
Files leaked by Snowden revealed the extent of covert surveillance undertaken by US security services. Since 2013 the former consultant at the National Security Agency has been living in Russia.