WikiLeaks to release around a million new documents as US election looms
Comments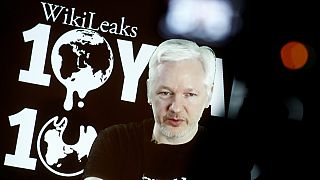 WikiLeaks is to release around one million documents related to next month's US election and three governments.
Founder Julian Assange made a rare video link appearance to celebrate the tenth anniversary of the organisation.
Assange denies the documents to be released are aimed at damaging US presidential candidate, Hillary Clinton, whom he has criticised in the past.
"While we are in a position to, and I expect to build up to 100 additional journalistic staff in the next two years, we are going to need an "army". Not an army of course engaged in physical hostility, but we are going to need an army to defend us from the pressure that is already starting to arrive," he added.
He has sought refuge in the Ecuadorian embassy in London for the last four years to avoid possible extradition to Sweden on rape allegations, or the US, where an investigation into WikiLeaks is ongoing.