EU discord following Hungary migrant vote? Parliament and Commission react
Comments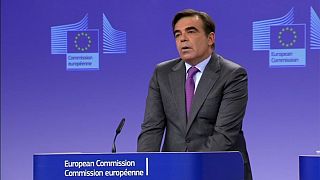 The EU appears to be in discord following Hungary's vote on migrant quotas. European Parliament President Martin Schulz called on the Union to engage in "dialogue to deliver solutions, not artificial tensions."
Citizens in #Hungary#referendum did not heed #Orban's call. What EU now needs is dialogue to deliver solutions, not artificial tensions

— EP President (@EP_President) October 3, 2016
However, spokesperson for the Commission, Margaritis Schinas, said Budapest must make its own decision in the wake of the ballot.
"We respect the democratic will of the Hungarian people: both of those who voted and of those who did not.
"We believe that it is for the Hungarian government to decide how to deal with the outcome of this national referendum," he said.
According to the quota outlined by the EU, Hungary would be required to take in 1,300 of the 160,000 migrants currently stranded in Greece and Italy.