Actor Jim Carrey sued over the death of former girlfriend
Comments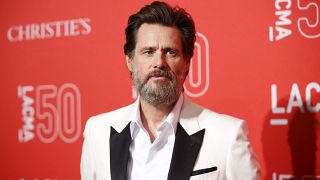 Canadian actor Jim Carrey is at the centre of a lawsuit that claims he is implicated in the death of his former girlfriend.
But the 54-year-old, who starred in The Mask, Dumb and Dumber and The Truman Show, says a wrongful death lawsuit over the suicide of ex-girlfriend Cathriona White, is a "heartless attempt" to take advantage of his celebrity status.
White killed herself last year in Los Angeles. A coroner's report comfirmed that she took her own life by taking prescription drugs.
Her former husband, Mark Burton, has launched a suit, alleging Carrey supplied drugs to White, who was "ill equipped", subject to depression and had already once tried to take her own life. The result, he says, was "predictable and foreseeable".
He claims Carrey went to lengths to hide his involvement and culpability in her death. The actor, he alleges, sent a text message to White's phone after her death saying he misplaced his pills in a bid to make it look like she took them without him knowing.
Carrey hit back saying the lawsuit was a "terrible shame", adding:
"It would be easy for me to get in a back room with this man's lawyer and make this go away, but there are some moments in life when you have to stand up and defend your honour against the evil in this world.
"I will not tolerate this heartless attempt to exploit me or the woman I loved. Cat's troubles were born long before I met her and sadly her tragic end was beyond anyone's control.
"I really hope that some day soon people will stop trying to profit from this and let her rest in peace."