Eight injured and suspect killed following stabbings in St Cloud, Minnesota
Comments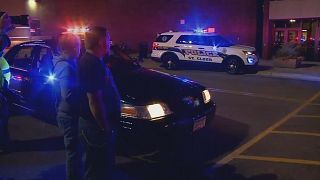 Eight people have been injured and a suspect killed following stabbings at a shopping centre in St Cloud, Minnesota.
The motive for the attack was not immediately clear, however the assailant reportedly asked at least one of the victims about their religious beliefs before assaulting them.
"That individual made some references to Allah and we have confirmed that he asked at least one person if they were Muslim before he assaulted them…That suspect was confronted by an off duty police officer and summarily shot and killed," said St Cloud Police Chief Blair Anderson.
A spokeswoman said eight patients were admitted to St Cloud hospital, but none are believed to have life-threatening injuries.