Tanzania quake kills 13 and injures nearly 200
Comments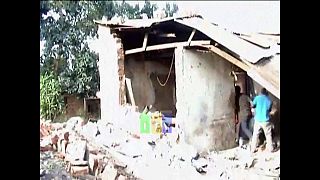 At least 13 people have reportedly died and nearly 200 others injured in northern Tanzania after a 5.7 magnitude earthquake.
The quake struck around 40 kilometers from Bukoba. Located close to the border with Uganda and Rwanda near lake Victoria, images from the city showed extensive damage to buildings.
Tremors were apparently felt as far away as western Kenya.