UN seeks new sanctions on North Korea after nuclear test
Comments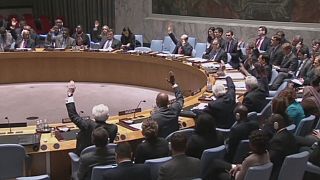 The United Nations has strongly condemned North Korea's fifth and most powerful nuclear test to date, agreeing immediately to draw up significant new sanctions.
The decision came after an urgent meeting of the UN's 15-member Security Council, with the US, Britain and France all pushing for quick and strong-action against Pyongyang.
Ahead of the meeting US Ambassador to the UN Samantha Power said: ''This is more than brazen defiance. North Korea is seeking to perfect its nuclear weapons and their delivery vehicles so they can hold the region and the world hostage under threat of nuclear strike. The council must use every tool at its disposal to change North Korea's calculus."
North Korea conducted the nuclear test on Friday, saying it had mastered the ability to mount a warhead on a ballistic missile.
The blast triggered a 5.3. magnitude earth quake.
Despite a UN ban and several sets of international sanctions since 2006, the isolated communist state has so far carried out two atomic tests this year.
South Korea has accused the North's leader Kim Jong-un of ''maniacal recklessness''.