No damage reported after 7.1 quake hits New Zealand
Comments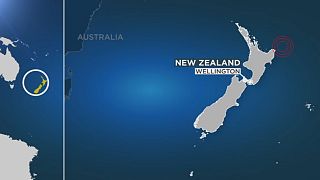 A powerful earthquake on the North Island of New Zealand triggered a low level tsunami warning on Friday morning.
People were told to move to higher ground or go as far inland as possible in case the tremor caused a freak wave.
The tsunami warning and evacuation order were lifted a few hours later.
There were no immediate reports of damage after the magnitude 7.1 quake.