The war-torn country is being portrayed as an inviting holiday destination - at a time when hundreds of thousands of its citizens are literally dying to leave.
It is the beginning of September and that means the summer holiday season is almost over for another year.
Soon, thoughts will turn to next year.
Picture this when you are looking for your next destination: a sunkissed, coastal paradise with an inviting azure sea, long golden beaches, neatly-trimmed lawns and palm trees.
It sounds idyllic.
But this is Tartus in Syria. Hundreds of thousands of people have died in the war-ravaged country over the last five-and-a-half years.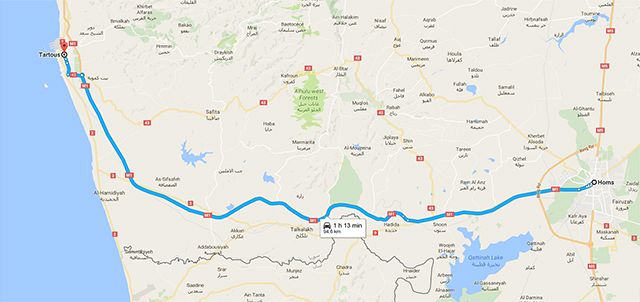 Google Maps
Dozens of people died in May when ISIL attackers detonated a series of bombs in the city. The war-ravaged city of Homs is just 120 kilometres away.
Syria's Ministry of Tourism has posted a one minute, 43-second video advertising the resort on social media bearing the slogan "Syria – Always Beautiful".
No mention is made of the country's civil war, or the domestic security situation.
Syria – fact check
Research by the Global Peace Index 2016 suggests Syria is the most dangerous country in the world to visit.
Find out more here
The British Foreign Office is advising its citizens against all travel to Syria.
"The Foreign and Commonwealth Office (FCO) advises against all travel to Syria. British nationals in Syria should leave now by any practical means."
"The FCO is not able to provide consular services and will not be able to help your evacuation from the country."
"The situation remains extremely volatile and dangerous. There is widespread fighting throughout Syria, including in Damascus and its suburbs."
"Syria, South Sudan and Iraq are the most dangerous countries in the world," says the Atlas and Boots travel blog.
Find out more here