Estonia fails to elect new president
Comments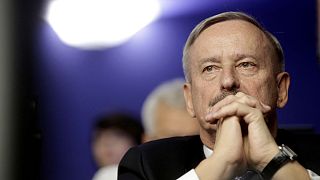 Estonia's divided parliament has failed to elect a successor to President Toomas Hendrik Ilves, who is having to stand down after two consecutive terms.
Former prime minister and EU commissioner Siim Kallas and the opposition Centre Party candidate Mailis Reps both failed to secure the required two-thirds majority in the 101-seat parliament following two rounds of voting.
Kallas, a liberal and co-founder of the governing Reform party scored 42 votes while the left-leaning Reps took 26.
They will now face the vote of the 347-strong Electoral College on September 24, made up of parliamentarians as well as local representatives where they will need just a simple majority to win.
Estonia's head of state plays a largely ceremonial role in the Baltic NATO country of 1.3 million people and is elected by parliament or Electoral College rather than direct public vote.