'I did not commit the crimes' - Brazil's Rousseff testifies in impeachment proceedings
Comments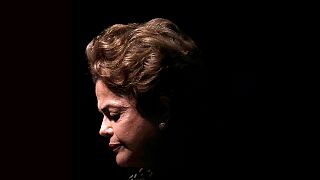 Suspended Brazilian president Dilma Rousseff has protested her innocence as she testified before the senate in impeachment proceedings.
She is accused of breaking budget laws – charges she described as a pretext to remove her and a violation of the constitution.
Rousseff said that Brazil's democracy is at risk, to protect the interests of the economic elite.
She admitted that her government had made mistakes, but said that she's never betrayed her voters.
Going into the speech, the odds were stacked against Rousseff. She should know her fate in the next two days.
If it goes against her, interim president Michel Temer will be sworn in to take over the rest of Rousseff's presidential term, through to 2018.