Germany could see 300,000 more refugees this year, says migration boss
Comments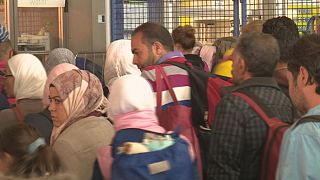 The head of Germany's Office for Migration and Refugees said that up to 300,000 more refugees could arrive in Germany this year.
Frank-Jurgen Weise told the country's Bild newspaper that 390,000 people applied for asylum protection in the first six months of 2016.
Weise said his office would struggle to cope if more people came to the country.
Half of Germans would oppose a fourth term for Angela Merkel,according to a new poll by Deutsche Welle. It comes amid heavy criticism for the chancellor's 'open door' refugee policy.