Afghan army retakes key Kunduz district after brief Taliban foray
Comments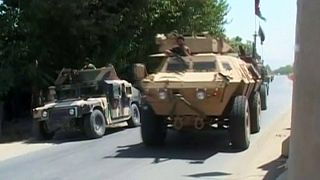 Afghan troops have forced the Taliban out of a strategic district in the northern province of Kunduz, just hours after the militant group had taken control of the district on Saturday.
The militants seized the district of Khanabad, which connects Kunduz to Takhar and other northern provinces, early on Saturday. Heavy fighting was reported in several other areas.
The region has seen a sharp escalation in fighting.
"We have air support from NATO's Resolute Support mission and they have assured us on providing assistance to our forces in the fighting," said the Commander of the Afghan National Civil Order Police, Zemarai Paikan.
The Taliban are seeking to force the NATO-led coalition out of Afghanistan.
The insurgency has been spreading from its traditional strongholds in the south and east of the country to the once peaceful north.
"The situation in Kunduz is really critical, all the roads in the district are blocked. People are getting killed but the government doesn't care about the situation here," said local resident Nangialai Jan.
It's not the first time the area has changed hands: the Taliban briefly overran it almost a year ago before being pushed back by the Afghan army.
Afghan officials blame a lack of ammunition and reinforcements for the Taliban's temporary control.