Taliban claim another success in northern Afghanistan
Comments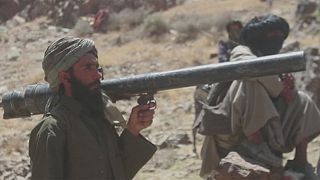 The Afghan Taliban have recaptured a strategic district in the northern province of Kunduz, which they briefly overran last September before being pushed back by the Afghan army.
Afghan troops have been forced to retreat to the provincial capital where they were so recently liberators, to regroup.
Khanabad district links Kunduz to Takhar and other northen provinces, which are now being infiltrated by the Taliban and seeing more fighting after being relatively peaceful for years.
The Afghans are now largely fighting the Taliban on their own, and five days ago lost a neighbouring district in Baghlan province, seizing government vehicles and ammunition.
Army officers say they resisted the attack as long as they could , but they were not reinforced, and ran out of ammunition.