Russia raises prospect of joint military action with US in Aleppo
Comments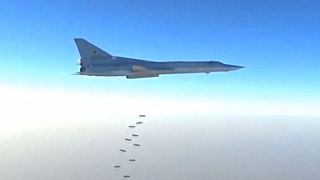 Syrian troops have repelled a rebel advance near Aleppo forcing opposition forces to retreat from positions they seized a day earlier.
As heavy fighting continues in the country's largest city, Russia has surprised many by appearing to raise the prospect of joint military action with the US.
The idea was mentioned by the Kremlin's Defence Minister, Sergey Shoigu:
"Step by step, we are getting closer to a plan – and I am only talking about Aleppo here – that will indeed allow us to start fighting together to bring peace to this troubled land and to allow people to return to their homes."
Although Moscow and Washington are on opposite sides in Syria's civil war – Russia backs Syrian President Bashar al Assad while the US wants to see Assad step down – both are participating in talks to find a political solution to end the fighting.
A spokesperson for the White House told reporters in Washington: "We have seen the reports and have nothing to announce….We remain in close contact (with Russian officials)."
Recent successes like the liberation of Manbij from ISIL control may have spurred all parties into looking at new initiatives. The US is certainly pushing for a broader cessation of hostilities agreement with Russia.
In the mean time Washington has said after Manbij the next target is Raqqa, the de facto capital of the jihadists.