Thai police arrest two men after deadly bomb blasts
Comments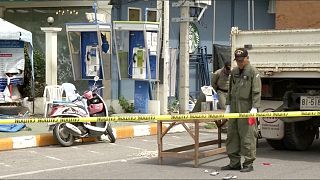 As Thailand reels from a series of bomb blasts, the Prime Minister has called for an official investigation.
The explosions targeted tourist hot spots in the south, killing four people and wounding dozens more.
Police have arrested two men for questioning. They ruled out international terrorism saying local dissidents opposed to military rule were likely to blame.
Since the country voted on a new constitution on Sunday, which critics say hands more power to the ruling junta, the country has been hit by seven attacks.
The devices used were similar to those used by separatist groups in southern Thailand, but the police chief added, this was not conclusive proof they were behind the attacks