Prosecutors drop investigation against French cardinal accused of failing to act over priest sex abuse
Comments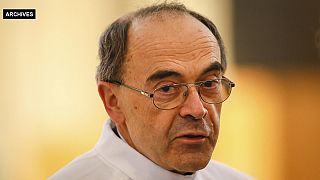 Prosecutors in France have dropped an investigation into allegations that the Roman Catholic archbishop of Lyon failed to act against a priest accused of abusing boy scouts.
Cardinal Philippe Barbarin had been questioned by police but has always denied any wrongdoing although admitted making mistakes.
Father Bernard Preynat is alleged to have abused boys between 1986 and 1991. Prosecutors say he has admitted the charges.
Cardinal Barbarin moved to the Lyon diocese in 2002 and says he knew nothing about the allegations until 2007.