Dark clouds gather over Rio ahead of Olympics
Comments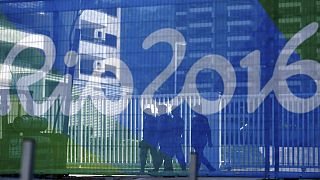 With less than two weeks to go before the start of the Rio Olympics, there are a number of dark clouds gathered over the event that are showing little sign of clearing.
First up, there's Russia. Despite the discovery of wide-spread doping among Russian athletes at previous Games, the International Olympic Committee (IOC) has ruled that its up to individual sporting federations to decide whether or not Russian athletes can compete in their sports – but some are not convinced. Australia's sports minister has said that any measures below what the World Anti-Doping Agency (WADA) has recommended will damage the reputation of the Olympic movement.
Secondly, there is the accommodation.The Olympic Village is not as ready as it could be – with reports of unfinished facilities, electrical issues and plumbing problems. The Australian delegation has refused to even stay there.
Thirdly, there are concerns over security. Authorities are investigating threats after a Brazilian Islamist group pledged allegiance to the Islamic State group – which has claimed responsibility for several attacks in Europe in recent months. Double the amount of security personnel than at the London 2012 Games are being deployed in Rio.
Finally, beyond the logistics of holding a safe and successful Games, there are the dark clouds that go far beyond the Olympics. Brazil's series of corruption scandals, its political crisis and a deep recession have left left some 50 percent of Brazilians opposed to the amount of money being spent on the Games, according to polls.
So, a lot has changed since 2009, when joy gripped Rio as it was named the host city for the 2016 Games. Now, the Olympics are almost here and that excitement appears to be long gone for many – as people take to the streets, not in celebration, but in protest.