French parliament votes to extend state of emergency
Comments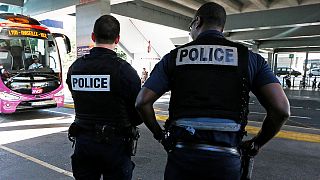 Critics say that it is too little too late.
After an overnight debate in France's lower house of parliament, deputies voted early on Wednesday to extend a state of emergency nationwide for another six months.
The vote in the National Assembly follows the third mass terror attack in the country.
France National Assembly votes to extend state of emergency https://t.co/p2zjzulZXH

— AFP news agency (@AFP) 20 juillet 2016
Jeered in Nice as he paid tribute to those killed in the Bastille Day truck massacre, Prime Minister Manuel Valls answered those – including conservative political opponents – who say the Socialist government is not doing enough to protect French citizens.
"We are asking ourselves the same questions," Valls told the chamber.
"Was everything done? Can we respond, looking at those victims – those men, those women, who have lost their children? But we must raise the debate… because populism is lurking. Those who promise that we can fix everything by waving a magic wand are lying to the French people. Fighting terrorism is a long-term battle."
Just hours before a killer white lorry hurtled down the Promenade des Anglais on the evening of July 14, President Francois Hollande had told France that he did not intend to extend emergency rule, imposed after November's Islamist attacks in Paris.
The deaths of 84 people in Nice changed all that. The lorry driver was shot dead by police.
ISIL claimed responsibility for the carnage although there is no evidence that the killer had pledged allegiance to the group.
The extended state of emergency must now be approved by France's Senate.