France set to extend emergency rule after Nice attack
Comments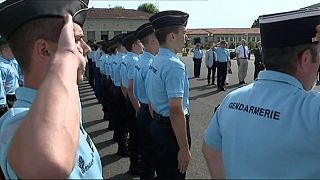 French lawmakers have approved a six-month extension of emergency rule, in the wake of last week's deadly truck attack in Nice.
It comes as the Socialist government of President Francois Hollande faces accusations of failings over the tragedy, which killed 84 people.
Twenty-six-thousand military reserves are expected to be called up to bolster security forces.
"A risk would be to let down on our freedoms without winning on our security," said Hollande.
"Never until the end of my mandate will I consider the state of law as an obstacle, because it would mean it would be the end of the State."
Emergency rule means police can search homes and make arrests without prior consent from judges.
#France – lawmakers back emergency rule after #Niceattack, inquiry demanded https://t.co/IxxNBeKE2G via Reuters</a></p>&mdash; Frances Townsend (FranTownsend) 20 July 2016
Paris impact
An open air film festival has been cancelled in the capital and plans to turn the Champs Elysees into a summer pedestrian zone scrapped.
But the annual 'Paris Plage' beach festival is going ahead. Lorry loads of sand has been spread along the bank of the River Seine.
Police are patrolling in the area and cement blocks and barriers have been brought in to stop any vehicles getting close.