French Muslims apprehensive and alienated
Comments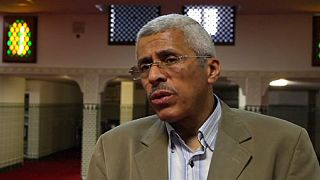 France is home to over 6 million Muslims around 9.6 percent of the population, the largest Muslim minority in Europe.
Since the Paris attacks and the slaughter in Nice Muslims in France are growing apprehensive and fear a backlash.
The community feels under threat from both French fury and ISIL.
Boubekeur Bekri is the vice-president of the Regional Muslim Council:"The Muslim community has been taken hostage and the most vulnerable members of the Muslim community are radicalised and used to fight against France. The fact that someone vulnerable is targeted and turned into a human bomb seems entirely credible to me."
Not widely known…"Attack in Nice claimed by Islamic State killed at least 30 Muslims. https://t.co/QX50gWQV9vpic.twitter.com/FJ34JjKbUh"

— Mike Lequire (@MikeLequire) July 19, 2016
As the condemnations over the Nice attack continue and social divisions in France grow many forget that 30 of the 84 killed in the Bastille Day carnage were Muslims:"The Muslim community needs to wake up, stand up and say we have nothing to do with that, and we are part of the French community, and we stand against terrorism of course. I feel that I am the first victim of all these attacks and I am really sad that these things happen," said one woman.
The President of the Republic, François Hollande, acknowledged the difficulties facing the Muslim community at the
Institute of the Arab World in Paris in January 2015.
His speech came just days after the Charlie Hebdo murders and the attack on the kosher supermarket:
"The Muslim community is the first victim of fanaticism, fundamentalism and intolerance. Radical Islam has preyed on all the contradictions, influences, poverty, inequalities."
In Msaken, Tunisia, the birthplace of the Nice murderer Mohammed Bouhlel, the community feel a deep sense of shame that one of their own could commit such a heinous act.
His brother-in-law said: "He wasn't thinking of Islam or attacking France. He was totally self-centered, he didn't think about his wife or his daughter, he has two daughters, and a son, he didn't think about his mother nor his family, he didn't even think about Msaken's reputation."
Who was Mohamed Lahouaiej Bouhlel, the man suspected of killing 84 in the Nice lorry attack? https://t.co/PV1HZoCB1Kpic.twitter.com/cxBsaZdwVX

— Al Jazeera English (@AJEnglish) July 16, 2016
Another thorn in the side of Muslims after the Nice atrocity is that Bouhlel failed to observe Ramadan and until recently drank heavily and smoked marijuana.
An individual at odds with Islam.