Afghan axe attacker 'self-radicalised recently'- German official
Comments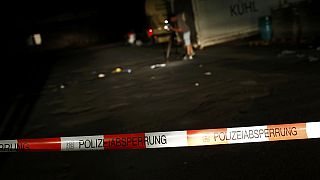 A note found in the Afghan axe attacker's room indicates he may have self-radicalised recently, according to the Bavarian Interior Minister.
The 17-year-old asylum seeker who attacked commuters on a train in southern Germany seriously wounded four Hong Kong residents, two of whom are in a critical condition. He injured a local woman as he fled, before being shot dead at the scene.
Coming days after the truck attack in Nice, the case has raised concerns over lone-wolf attacks in Europe.
The Bavarian Interior Minister Joachim Herrmann said: "Tools like in one case a truck and in the other case an axe and a knife are tools that in our kind of society I simply cannot eliminate. Every citizen has access to them and can use them in any given place and at any time of the day or the night."
ISIL claimed the attack after a hand-painted IS flag was found in the teenager's room. Herrmann said it was too early to say whether he was a member of ISIL or another militant organisation.