Baton Rouge gunman's anger at police
Comments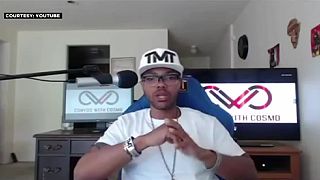 The man identified as the killer of three US police officers in Baton Rouge had posted videos complaining about the police treatment of African-Americans.
Gavin Long stresses he is not linked to any particular group, only that is "affiliated with justice".
He urges black men to fight back and make sacrifices for their race.
As well as the three policemen he killed, three others were wounded – one is in a critical condition.
The murders he carried out came less than two weeks after Alton Sterling was shot dead by police, prompting the violent chain of events.
Sterling's relatives have expressed their sorrow to the officers' families, saying violence against police is not what he would have wanted.