Sudan's al-Bashir in Rwanda for summit, despite ICC arrest warrant
Comments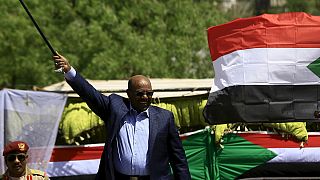 Sudan's President Omar al-Bashir on Saturday arrived in Rwanda for an African Union (AU) summit, defying an international warrant for his arrest by the International Criminal Court (ICC).
Al-Bashir was offered assurances from Rwandan leaders that he would not be detained.
The continent's uneasy relationship with the ICC, critics say unfairly targets Africans, is on the agenda for discussion at the AU summit.