Attack in Nice: France calls up 12,000 reservists as security questions mount
Comments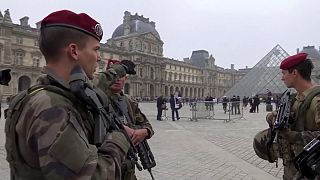 Amid a wave of mounting criticism, France has called up 12,000 police reservists to help boost security in the wake of Thursday's attack in Nice.
The extra numbers come on top of 120,000 police and military already deployed.
But the government is facing tough questions and France's National Front leader Marine Le Pen has demanded Interior Minister Bernard Cazeneuve step down, as he appealed for 'patriots' to sign up as reservists to protect the country's borders.
"Their role (reservists) will be focused on two fundamental missions: first, to check people at the borders, toll roads, and control the flow of people. Let me remind you that since the return of border controls decided on the night of November 13, 48 million people have been checked across all of our land, air and maritime borders," Cazeneuve said.
At least 84 people and more than 200 others were injured when Mohamed Bouhlel sped a truck along Nice's seafront mowing down everything in its path.
Despite being the third major terrorist strike on French soil in 18 months, Cazeneuve has defended the security efforts, claiming France is facing, 'a new kind of attack.'