France will not be destabilised says PM
Comments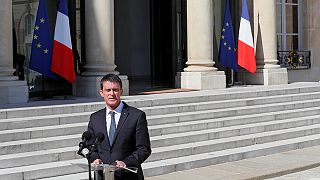 Shortly after holding a meeting of the Defence Council, Prime Minister Manuel Valls said France would not allow itself to be destabilised by the truck attack in Nice which killed at least 84 people and seriously injured 18.
France has to learn to live with terrorism

French Prime Minister
Speaking outside the Élysée Palace in Paris Valls told reporters: "We face a war against terrorism, and the goal of the terrorists is to instill fear and panic. But France, as the president said once again yesterday, is a big nation and a big democracy, which we will not allow to be destabilised."
Major cities in France had already been on high alert during the Euro 2016 football tournament which ended last Sunday.