Cameron chairs last cabinet meeting
Comments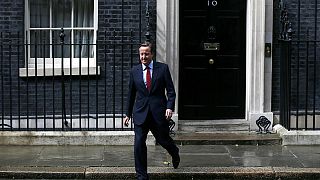 David Cameron has chaired his last cabinet meeting as prime minister.
He will now prepare his final Prime Minister's questions before handing in his resignation to the Queen on Wednesday.
Theresa May, who succeeds Cameron, also took part in the meeting of the government's top ministers.
The outgoing Home Secretary has vowed to make Brexit a success and will assemble her own ministerial team when she takes office.
As someone who campaigned to stay inside the European Union, the new prime minister is expected to give some of the most senior cabinet roles to those who backed Brexit.
May has promised a radical programme of social and economic reform – further fuelling speculation over the future of key government figures.