France look to end losing streak against Germany to reach Euro 2016 final
Comments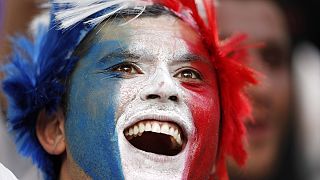 France have been looking to beat Germany at football since 1958 without success, so a win tonight would not only get them into their own final, but end nearly 60 years of hurt.
German fans have gone to Marseille en masse. In Lyon as elsewhere around the country, fans can follow the action on giant public screens.
"Tonight we simply want to see a French win and qualification for the final we're playing at home at the Stade de France, and it would be nice to win to avenge history, which hasn't always been on our side. My forecast? Three-nil to us," said one young fan.
"I hope we can win because 2014 still sticks in the throat, and in the context of the euro, if we beat Germany, we'll win the competition because I don't see Portugal as the winning team," said another.
"Tonight Marseille will see a duel between two champion sides. Germany will be hampered by a number of injuries, but they are the World Champions. France take to the pitch having shown their attacking credentials and, more importantly, they will have the entire nation roaring them on," reports euronews' Paula Vilaplana.