US ponders future role in Europe before Obama's last NATO summit
Comments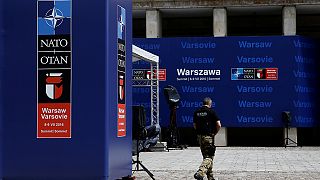 For the fifth and final time as US commander-in-chief, President Barack Obama will attend a NATO summit on Friday. The leaders of the western alliance meet in Warsaw to cement a new deterrent against what they see as an emboldened Russia.
NATO's modernisation is crystallising around a new force in the Baltic states and Poland of up to 4,000 troops to serve as a constant reminder to Moscow that the alliance is back to its founding mandate of defending its territory, after years of missions beyond its borders.
"Certainly it's a much more threatening environment now", says Jeffrey Rathke, a former deputy director of the Private Office of the NATO Secretary General. "The Russian activity is such that the United States along with its NATO allies realize that stronger defensive measure are necessary."
The US was the protector of Europe during the Cold War, but Washington is scrambling to figure out whether to play another prominent role in Europe this time.
"I believe that because the United States has such a strong relationship with the UK and such an important role and conversation with the EU that we can play a role," says Heather Conley, Director of the Europe Program at the Center for Strategic & International Studies (CSIS), a think tank in Washington. "But first we have to decide what that role is and we have to see whether our European partners would even welcome that role."
Given the many challenges facing Europe from Brexit to the migration crisis, from Islamic militancy to financial woes, Conley advocates a much more holistic US approach to Europe and a stronger long-term engagement.
Yet Washington has been reluctant to talk about European affairs recently and about the seismic shockwaves created by the Brexit vote. In Warsaw, President Obama will be reminded of the fragility of Europe, but the task of a stronger US engagement will likely fall to his successor.