UK: Fox the first to fall in Conservative leader race, May leads the field
Comments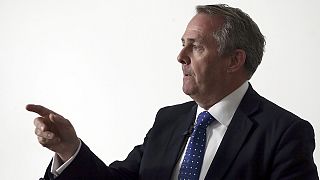 Liam Fox is the first name to be scratched from the list of people fighting to become the next leader of the UK Conservative Party.
In the first of a series of votes between five contenders, former Defence Minister Fox gathered the support of just 16 fellow Tory MPs.
Leading the field is Home Secretary Theresa May, who secured 165 votes.
Sixty six Conservative MPs voted for Andrea Leadsom in this first round, putting her in second place behind May.
Stephen Crabb, who only attracted the support of 34 MPs, announced he was leaving the contest and endorsed Theresa May.
A second ballot is scheduled for Thursday, before the contest becomes a two-horse race with the winner set to be known in September.