Parts of China and Pakistan submerged as deadly floods hit
Comments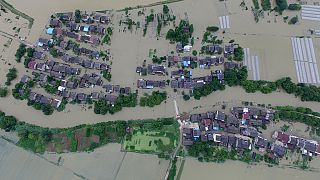 Heavy rain and flooding have caused relentless disruption in China and Pakistan. Estimates suggest more than 200 people have died or are missing, while millions more have been affected by the downpours.
Rain is forecast to continue in parts of China until at least Wednesday (July 6).
The Ministry of Civil Affairs says 22,000 houses have been destroyed by the rain and 726,000 people forced to relocate since June 30.
A second-tier orange alert remains in place for parts of the south and south west.