Former French PM Michel Rocard dies, aged 85
Comments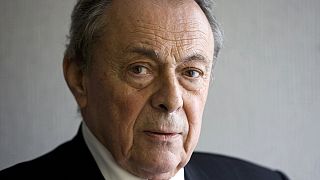 Michel Rocard, France's prime minister from 1988 to 1991, has died aged 85, his son has told AFP news agency.
Rocard, a socialist, passed away at a Paris hospital on Saturday afternoon.
Francois Hollande said he was a 'grand figure of the Republic and the left'
Current PM Manuel Valls hailed his influence in modernising the left.
Rocard, an EU advocate, said in 2014 that the UK was only a member of the bloc to serve its commercial interests and should leave before it caused further damage.