Black box confirms smoke on board doomed EgyptAir flight
Comments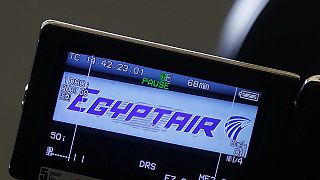 Air crash investigators say a black box recording from the doomed EgyptAir flight MS804 confirms smoke on board the aircraft.
The findings corroborate automated electronic messages sent by the aircraft indicating smoke in the toilet and the avionics area below the cockpit.
Recovered black box from crashed EgyptAir flight confirms there was smoke onboard https://t.co/n42NVWWDARpic.twitter.com/ih2S1W4j3w

— Yahoo News (@YahooNews) June 29, 2016
Wreckage from the front section pointed to "high temperature damage."
A second black box recorder is being repaired in Paris.
The flight from the French capital to Cairo plunged into the Mediterranean Sea killing all 66 passengers and crew on May 19.