Much delayed new Nantes airport finally gets a thumbs up
Comments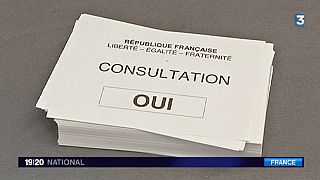 The building of a controversial new airport near Nantes in north-west France has finally been given the go-ahead in a ballot. Over 55% of voters gave their approval.
The venture was first proposed nearly 30 years ago but over the years there has been much oppostion mainly on environmental grounds.
Construction on the 580-million-euro project has been delayed several times. It is scheduled for opening next year, and aims at replacing the current Nantes Atlantique Airport, which only has a capacity of 3 million passengers.
The Aéroport du Grand Ouest wants to increase that number to 9 million by 2050, and become an international gateway for western France.