German actor Götz George dies aged 77
Comments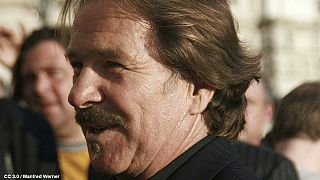 The death has been announced of the popular German actor Götz George who has died at the age of 77 after a short illness. His family made his death public following the actor's funeral. George was well known for his role as Inspector Horst Schimanski on the long-running German crime show "Tatort".
During his lengthy career he played the brash inspector 48 times over the course of 32 years.
The announcement of George's death sparked messages of mourning from German fans on Twitter including from Germany's Justice Minister Heiko Maas who said, "the country has lost one of our great character actors".