Global markets shaken up as prospect of Brexit becomes more probable
Comments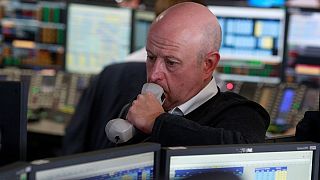 Global markets have been shaken by the prospect of a UK exit from the European Union.
As dawn broke in the eastern hemisphere, the volatility of the situation was evident from Australia through to Asia. Tokyo's Nikkei opened down around three percent, and extended losses as results trickled in.
The yen initially jumping more than one percent against the US dollar.
Martin Schulz, a Senior Economist at the Economic Research Center with the Fujitsu Research Institute spoke after the Asian markets opened.
"We have a major impact on the trading centers in Asia, including Singapore and Hong Kong, but also overall investment flows, overall trade flows will be affected in one way or the other and markets globally are already very tense," he said.
The main focus, though, is on the British pound. It soared when the polls closed with predictions of a narrow victory for the Remain camp, but later fell to its lowest level in more than 30 years as 'Leave' pushed ahead.
UK stock futures suggest the London stock exchange will open down as much as seven percent.