Rio's governor declares state of financial emergency
Comments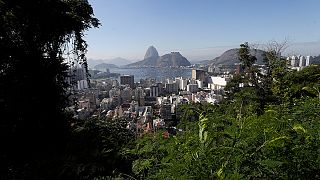 The governor of Olympic host city Rio has declared a financial emergency.
He has asked for federal funds to help avoid a total collapse in public security, health, education, transport and environmental management.
The Brazilian city is expecting 500,000 visitors during the games which start on August 5.
Brazil is struggling with its worst recession in decades and a political crisis that last month led to the suspension of President Dilma Rousseff.
The country's interim president said his government would ensure the games are a success.