Meat Loaf condition 'unknown' after collapse on stage in Canada
Comments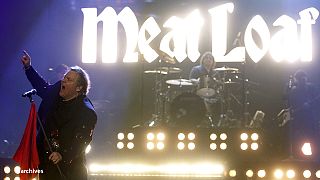 Rock legend Meat Loaf collapsed on stage in Canada on Thursday in dramatic scenes some fans thought at first were part of his performance.
The American musician fell to the floor during a show in Edmonton as he was singing his 1993 hit "I'd do Anything for Love". He was taken to hospital but no details were released about his condition.
WATCH: Meat Loaf reportedly collapsed on stage in Edmonton Thursday night @nancyjcarlson has more #yeghttps://t.co/OE8oqdEcGB

— Global Edmonton (@GlobalEdmonton) 17 juin 2016
Days earlier Meatloaf, who is 68, had cancelled two Canadian concerts because of illness.
The "Bat out of Hell" singer, whose real name is Marvin Lee Aday, has collapsed on stage before over the years and has previously blamed blackouts and health issues on past concussion injuries and asthma.
Meat Loaf collapses onstage in Edmonton https://t.co/ePx6FCOIQQpic.twitter.com/DHMddoGFOj

— CBC News (@CBCNews) 17 juin 2016