"It was terrorism" - Francois Hollande
Comments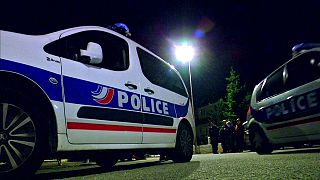 "It was terrorism" – French government
Anti-terrorism investigation launched

"It was terrorism" – French government
The French government says it is treating the killing of a police commander and his partner as a terrorist attack.
This is undoubtedly a terrorist attack
French President Francois Hollande spoke to the press after his government met on Tuesday morning. "This is undoubtedly a terrorist act," he said. "The attacker wanted it to be recognised as such. He was neutralised thanks to the work of the security forces."
French prosecutors (SDAT) have launched an anti-terrorism investigation.
Searches underway
Searches have got underway at the address in Magnanville.
The terrorism connection
Suspected killer identified as 25-year-old Larossi Abballa.
From nearby Mantes-La-Jolie
Sources say he was sentenced to three years in prison in 2013 for being a member of a jihadist cell linking France to Pakistan.
Was known to French police via an "S-file"

What happened?
Th 42-year-old man, who was not in uniform, died from stab wounds outside an address in the Paris suburb of Magnanville on Monday evening.
Magnanville is 52 kilometres (32 miles) north-west of the French capital.
A woman, thought to be the man's partner, and child were taken hostage inside the house.
The woman was later found dead but the three-year-old child rescued shocked but unharmed.
Links with

ISIL

?
A 25-year-old man also inside the house was killed during a raid by police elite forces.
BREAKING: Prosecutor: Frenchman who attacked police pledged loyalty to Islamic State leader, threatened non-believers.

— The Associated Press (@AP) June 14, 2016
ISIL say what they describe as "one of their fighters" carried out the attack, via their Amaq news agency.
What they are saying
"Just before 2030 (1830 GMT), an off-duty police commander was mortally wounded in front of his home by an individual who then barricaded himself inside the home. The RAID (police special forces) quickly arrived on site and began negotiations. The raid plan was also finalised if the negotiations did not go as planned. It was decided to go ahead with the raid – that is the gunshots and explosions you heard," – Pierre-Henry Brandet, Interior Ministry spokesperson.
"It is like a family, everyone is here, everyone wants to be together," – French Interior Ministry source describes how colleagues gathered at the police station where the two officers worked.