Former Portuguese security official arrested in NATO spy case
Comments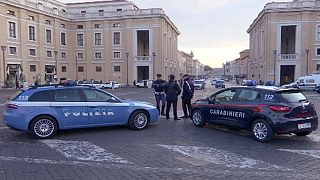 Italian media reports say a former senior Portuguese security official was arrested in Rome following a request from Portugal.
Frederico Carvalhao Gil was detained along with an unnamed Russian citizen.
Gil is a former division chief in Portugal's Secret Intelligence Service. He was detained by Italian police after a sting operation coordinated with Portuguese agents.
Gil was allegedly in possession of secret documents regarding NATO and the EU. The second man is said to have been arrested with a large amount of cash.
The Portuguese is charged with espionage and illegal transfer of confidential information to third parties.
The case is apparently a very sensitive one for NATO because Gil has access to "a wide array of NATO secrets."