US gorilla killing: no charges to be brought against boy's mother
Comments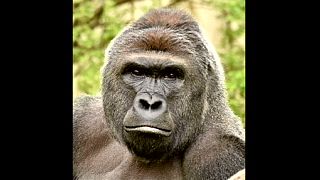 No charges will be brought against the mother of a three-year-old boy who fell into a gorilla enclosure in a US zoo.
The three-year-old just scampered off.

Hamilton County Prosecutor
An Ohio prosecutor said the woman was not to blame for the boy climbing through the fence at Cincinnati Zoo.
He then fell and seemed to be dragged across a moat by a gorilla weighing more than 400 lbs (over 180 kg).
"She was being attentive to her children by all witness accounts and the three-year-old just scampered off. I'm glad to see that the zoo has changed the border around this encampment to try to prevent, they did some remedial work to prevent, this from happening again," Hamilton County prosecutor, Joseph Deters told the press.
Zoo Director Thanke Maynard said the Dangerous Animal Response team judged the situation life threatening and Harambe the 17-year-old gorilla was shot dead.
The decision to kill, rather than tranquilise, sparked international uproar and heated debates over who should be held accountable for the incident.