New Brexit polls suggest shift in favour of leaving the EU
Comments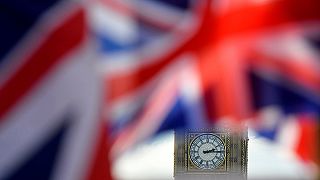 Two new polls show that Britons may vote in favour of leaving the European Union in the countries fast approaching referendum.
Both an online and a telephone survey conducted by polling company ICM at the request of the Guardian newspaper show a small lead for the leave vote.
The polls, conducted on Tuesday, are the first to show a shift in opinion towards leaving the EU, with an overall majority of 52 per cent, although a YouGov poll on Wednesday showed both sides level on 41 per cent, unchanged from its previous survey.
ICM's director, Martin Boon, told the Guardian that the poll "unhinges a few accepted unorthodoxies".
"It is only one poll but, in a rather unexpected reverse of polling assumptions so far, both our phone poll and our online poll are consistent on both vote intentions and on the EU referendum," he continued.
#BREXIT: Another referendum poll, another batch of Mail readers crying conspiracy, manipulation and fraud. pic.twitter.com/2W1kNs5dd7

— The DM Reporter (@DMReporter) June 1, 2016
The poll is a thorn in the side of the remain group, who are under mounting pressure after the Brexit campaign dictated its policy on immigration, a key issue in the upcoming vote.
The points based system that the group propose would be not unlike that implemented in Australia, and would limit the number of people who can enter the UK should the country vote to leave the EU.
Senior members of the "Out" campaign said that by the 2020 General Election, citizens coming from the EU would be treated like any other, and would be admitted based on their suitability for jobs.
In a joint statement, Justice Secretary Michael Gove, former London Mayor Boris Johnson and Employment Minister Priti Patel wrote: "We will end our support for the EU's disastrous policies that have encouraged the people smugglers."
"We will welcome new citizens who wish to contribute to our society, as so many immigrants have done. And we will be able to remove those who abuse our hospitality."
In response the remain faction said that any move to take Britain out of the EU single market would damage the economy, and its leader, Prime Minister David Cameron has come under fire for failing to deliver a policy on immigration.
You don't join the #EU, you submit to it. We're being swindled out of our sovereignty & freedom. Welcome to the post-democratic era. #Brexit

— Pat Condell (@patcondell) June 1, 2016
In the 24 hours since the polls were released, 80,000 more people registered to vote, and the number of registered voters continues to rise day by day.
The vote will be held on 23 June, a date that has been contested due to its clashes with university exams and popular events such as Glastonbury festival.