Hollande digs heels in as strikes begin on railways
Comments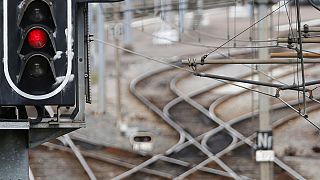 Workers of France's state-owned railway, SNCF, have gone on strike over controversial new labour reforms as well as issues over working hours and pay.
President Francois Hollande has insisted that the reforms will not be withdrawn, saying that it assures the best performance for business and offers new rights to employees.
60 per cent of the country's high speed trains (TGV) were cancelled along with 40 per cent of regional trains, leaving many passengers stranded, not know which way to go.
Spokesperson from SNCF, Julien Dehornoy said that the strikes will most likely continue for several days, depending on the progress of talks between unions and management.
With protests turning to violent in recent weeks, the Euro 2016 tournament in France latyer this month may be disrupted.
Tourism chiefs have warned that the unrest may put off visitors to one of the world's most popular tourist destinations.